Home
Talk

21
2,891pages on
this wiki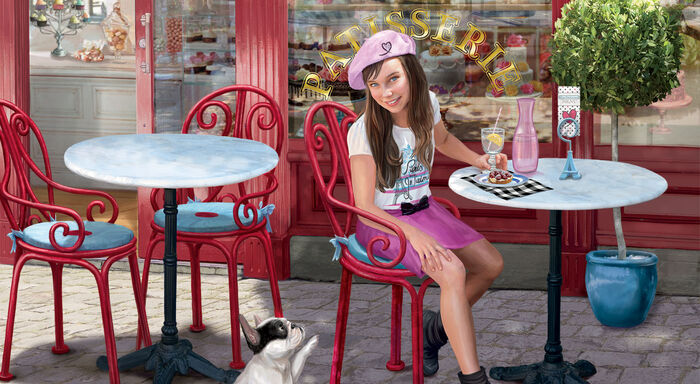 American Girl Wiki News
January 21, 2015 / "Personal Pictures" mean Personal, not someone else's.
Well, that came up, so now it's been addressed on Good Article Images and You!.
Do not take personal pictures from alternate sources such as eBay Auctions or other people's personal albums. Personal pictures must be taken by the uploader. Images found to be sourced to an eBay auction or other non-personal means will be removed. It's image theft. (The only noted and admin-approved exception at this time is the image on the American Girl 25th Anniversary Shirt as the item was given only to employees and so is quite rare.)
C'mon, people. Take the pics yourself. You know better.
Nethilia, Admin Who Can't Believe That Came Up
January 1, 2015 / Grace's debut and other new stuff
Grace Thomas has officially debuted, along with the first part of her collection.
To promote Grace's debut, American Girl has launched a yearlong fundraising initiative, "For Goodness, Bake!", to support Share Our Strength's No Kid Hungry campaign to end child hunger in America. Those who register for the fundraising campaign (and it should be noted you must be 18 or older to register) will have a chance to win the Grace doll and meet book, the French Bakery, Bistro Set, and the matching girl's apron from Grace's Baking Outfit.
Additionally, American Girl is accepting donations on behalf of No Kid Hungry.
The My American Girl line got some new stuff:
Bitty Baby only got one new outfit:
For Bitty Twins:
--AkaiKaze, the Other Admin
ETA: Excitement is always high during a new release, but we still expect the best of you. Edit properly. Nethilia, Admin of Logic
December 27, 2014 / Last chance on Isabelle
In case the year has passed you by and you haven't gotten around to grabbing Isabelle's items for your collection, some of her items have come back in stock on American Girl's online store:
Those who missed out when these items sold out the first time would do well to grab them before Isabelle and her collection is retired.
--AkaiKaze, the Other Admin
December 26, 2014 / Grace's collection leaked
Recently images of Grace's collection as well her first two books have appeared on the Internet. American Girl is also ramping up Grace's promotion via a special website as well.
It cannot be stressed enough that any sort of foolishness will not be tolerated on the wiki.
--AkaiKaze, the Other Admin
December 1, 2014 / Another day, another leak...
Images of what appears to be a meet book, and more recently, a mini doll, for GOTY 2015 have surfaced on the interwebs. It does look authentic and all, but before you lads and lasses jump the gun and upload images and/or other speculation here on the wiki, please be reminded that we CANNOT accept leaked images or info about beta or pre-release media unless in certain circumstances. We don't want AG or Mattel to lay the hammer on us, right?
--Blake, the Gruppenführer (well, sort of)
---
Older News
Helping Out
Not sure where to start?
Adding content
Talk and more...
Check out the community portal to see what the community is working on, to give feedback or just to say hi.
---
To write a new article, just enter the article title in the box below. Check to see if we have it first!

Hot Topic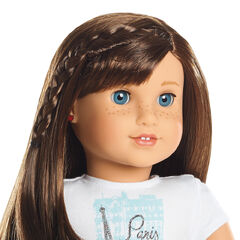 Hot Topic:
Grace Thomas

Grace Thomas is the Girl of the Year for 2015. She is an aspiring baker and entrepreneur from Massachusetts.
Her promotion includes a yearlong fundraising initiative from American Girl, "For Goodness, Bake!", to support Share Our Strength's No Kid Hungry campaign to end child hunger in America.
---
Read more about Grace on her article page!
American Girl In The News
Loading RSS data...
Please note that the American Girl Wiki staff does not collect or personally locate these news articles; they are pulled in by an automated RSS feed. The American Girl Wiki and its admins have no official opinion on any article seen here.
---
REFRESH