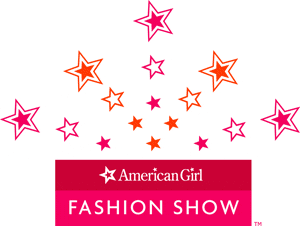 An American Girl Fashion Show is a fashion show partnered by American Girl that is hosted by various charities and non-profit organizations nationwide to raise money for children's causes.
Overview
American Girl Fashion Shows are hosted by non-profit organizations, which include private schools or charities. Many cities and states have at least one show a year, held over the course of one or two weekends. All money raised goes to the selected foundation. Tickets range in price according to locale. Various sponsors--generally local businesses--help sponsor the cost as well at various levels, including personal donations.
The fashion show includes a meal (breakfast/brunch, afternoon tea, lunch, or dinner) in the ticket price. The following are offered as well:
Bookstore: Local booksellers offer American Girl Books for purchase.
Photo studio: Girls and their dolls can take photographs.
Hair salon: Dolls can get their hair done.
Mini-Store: Doll and child sized items are available for sale, including Fashion Show exclusives.
Raffle/Door Prizes: A raffle for various prizes, including an American Girl, are offered.
Themes include Historical Character clothing, current outfits, the current Girl of the Year, and outfits for Bitty Baby and Bitty Twins--including sleepwear. Archived Historical characters and Girls of the Year are not included.
Models (who must fit in clothing size 6X to 10) are accompanied by a provided doll in the matching outfit and do not have to bring their own. Girls sized 6X and 7 will be dressed in younger apparel and model with a Bitty Baby or Bitty Twin doll; girls sized 8-10 will be dressed in Historical or modern clothing and model with an American Girl doll.
Shows run for about two hours with an intermission. At the end of the fashion show, children are given goodie bags with various treats.
Exclusive Outfits and Items
Unique outfits and accessories are available for purchase at the Fashion Shows.
Links
Ad blocker interference detected!
Wikia is a free-to-use site that makes money from advertising. We have a modified experience for viewers using ad blockers

Wikia is not accessible if you've made further modifications. Remove the custom ad blocker rule(s) and the page will load as expected.