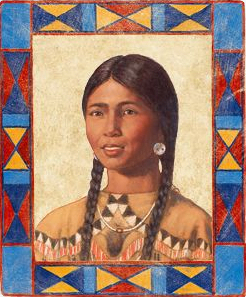 Brown Deer is the older sister of Kaya'aton'my.
Facts
Family
Personality
Brown Deer is old enough for courtship. Earlier in the series she's interested in a young, handsome man named Cut Cheek. Later, she marries him. Brown Deer is a hard worker and is always awarded leadership positions, just like her mother. She's considered to be pretty.
When Kaya felt she was going to lose her sister to marriage, Brown Deer kindly assured Kaya that they would always be sisters.
In the Books
Brown Deer helps the others with berry picking and when raiders invade, she grabs one of the twins as she ran into the woods for shelter.
Gallery
Ad blocker interference detected!
Wikia is a free-to-use site that makes money from advertising. We have a modified experience for viewers using ad blockers

Wikia is not accessible if you've made further modifications. Remove the custom ad blocker rule(s) and the page will load as expected.