Ad blocker interference detected!
Wikia is a free-to-use site that makes money from advertising. We have a modified experience for viewers using ad blockers

Wikia is not accessible if you've made further modifications. Remove the custom ad blocker rule(s) and the page will load as expected.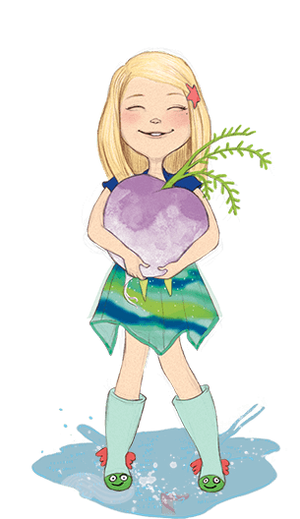 Camille is one of the five main characters in the WellieWishers line.
Personality, Description, and Facts
Camille is an elementary aged white girl with shoulder length blonde hair, blue eyes, and light skin; she also has a mole or freckle (beauty spot) under her left eye.
Camille is the most caring and affectionate of the girls, and enjoys ocean and water interests, including pretending she's a mermaid.[1] Her outfit reflects this with a blue tee with green sheer runched ribbon, a handkerchief-hem cool-multicolored tulle skirt, and wellies designed like fish with little fins on the sides. She also has a starfish hair clip.
Camille likes dressing up in costumes. She has trouble memorizing poems.
Books
While Camille is in all the books, she is the focus of Camille's Mermaid Tale.
Other Media
Doll
See Camille (doll)
Trivia
See Also
References