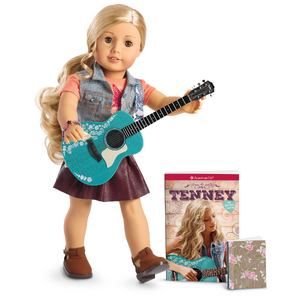 Contemporary Characters is the semi-unofficial[1] term for the line of modern characters that, unlike the Girls of the Year (which were initially limited edition characters), will be available for extended periods of time before retirement. The line follows the stories of modern characters in modern settings much like the Girls of the Year.
The line was launched in 2017 with Tenney Grant and Logan Everett, followed shortly by Suzie Yang.
Traits of Contemporary Characters
Books and Media
Movies
Criticisms of The Contemporary Line
Contemporary Characters
See Also
References
Ad blocker interference detected!
Wikia is a free-to-use site that makes money from advertising. We have a modified experience for viewers using ad blockers

Wikia is not accessible if you've made further modifications. Remove the custom ad blocker rule(s) and the page will load as expected.