The Cookie Baking Set is an American Girl item made in partnership with Williams-Sonoma, connected to Grace's Collection, and released in 2015. Retail cost is $39.95.
Cookie Cutters
Cookie Sheet
Red metal nonstick cookie sheet. 9 1/2" x 14" overall.
Spatula
8 3/4" long.
Tip Guide
Trivia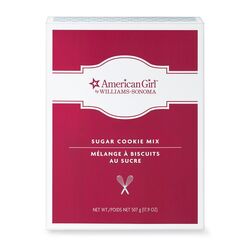 Williams Sonoma also sold a premixed Sugar Cookie Mix for $9.95 separately (makes approximately 40 cookies).