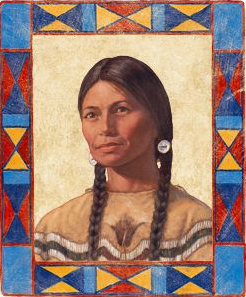 Eetsa is the mother of Kaya'aton'my.
Facts
Family
Personality
Kaya's mother is a good worker, and she often gets leadership positions, such as being the head of the berry-picking. She is very supportive of her husband, as she supports his skill with horses when discussing the use of horses with Aalah. Eetsa gives good advice, but she is also a good listener.
In the Books
Eetsa helps the rest of the women pick berries. When Kautsa wakes up the teepee, saying the dogs were growling, Eetsa is the one to peek outside the tent and warn that enemies were in the camp. She picks up one of the twins and instructs the family to follow her into the woods for safety.
Ad blocker interference detected!
Wikia is a free-to-use site that makes money from advertising. We have a modified experience for viewers using ad blockers

Wikia is not accessible if you've made further modifications. Remove the custom ad blocker rule(s) and the page will load as expected.