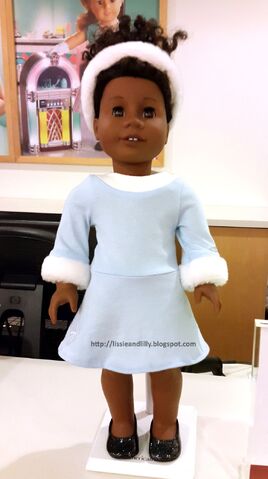 Full resolution
‎
(896 × 1,600 pixels, file size: 153 KB, MIME type: image/jpeg)
Appears on these pages

of
The Blue Snowflake Dress is a Truly Me outfit released in 2015 and later retired. It was sold as...
See full list >
File history
Click on a date/time to view the file as it appeared at that time.
Metadata
This file contains additional information, probably added from the digital camera or scanner used to create or digitize it. If the file has been modified from its original state, some details may not fully reflect the modified file.
Software used
Google
Exif version
2.2
User comments
���®®®®F�����������I���>���������»�����í ��^ ���������������������������������������������������������������������������B��š,��vÿÿÿ����������������A���������������������������������������������������������������%�������p���������������i���ýÿÿÿ������������@���!���������������®�����������������������������������������������������������������������������������������������������������6u��C�������6u������ô¤$�F�è�����������������������������ÿ��@�@������� �@�@� �@�@� ���������"�"�������������������������������������������������äÅ!����������u#��w#��y#��{#�ôÃ#�ôË#�ôÓ#�ôÛ#���e�†�Ù�X

Ò�������������X Ò��������������������� �Ê�A�������ôã#�ôå#�ôç#�ôé#�����������������������������š�O�X���è�»�~�n�›�Z�™�n�t�O�Þ�R�e�-�>���ë�ô�g�+�ø�—�N���–�¿�½�¡�9���$�þ�ð���¡�!���˜�<�þ���B�ú�¢���é���ý�û�A�¸�&�Î�#�8�E�:�÷�ó���ò�±�ô�ò���P�q�Z���î�°�e�L�£�ß���Ì�Æ�À�Á�ü�B�u�²�c� �G�-�¡���Ç�)�×�ƒ�Ë�˜�ù�ó���à�…�¾�Ä�À�è���5���É�´�^�Þ�+�a�"�ï�8�»���*�Á���¬�,����¥���þ���ø�8�+�ß�+�V�Ï�p�æ�ò�;�¹���û�)�æ�Õ�'�‡� �î�K�ò���®�<�û�®�ñ�ð�v�ý�r�Ø�k��ç�Š�é�T�ì���–���Ó�Ã� �\�‹�ÿ�Y�½�2���‡�—���¡�¹�‰�Û�ä�²�~�°�*�@�x�J�K��›�ù�f���—���Å�Ø�c�ê�¸�d�Ø�d�Ü�u�¥���`�³�|�h�Ö�‰�4�¥�'�,� �š�&�Y�º�9�b�³�Ø�š�œ�{�#�]�h�(�{�f�ÿ�F�³�‡�m�•�e�a���Í�"�O���"�™�(�H�R�,�É�Q�V�9�C�ù�È�É�E�É��"�Ì�'�J��Ÿ�l�&�����å�Ç�ë�n�µ� � �«�p�´���î�a���å���Ù�Ì���w�¶�e�˜�¨�™�Ô�À�Ø�è�Ö�¡�Ù�È�É� ���€�Ž�a����ñ�i�¤�ä�©�"�™�‹�º�é�Ž�²�¡�O�]�?�>�¼�x���¹���a�Þ�–�š� �î�'�Ð�Ù�Ý�G�t�j�û�Ü�7�ª�7�›���À���A�×�1�E�)�'�ê���~�§�ß�}�g�˜�:�O�:���N�x�Y�Ý�/�Ò�ê�G�f�e�«�}� �­�š�*���p�P�†�õ���Ù���y�I�ô�¡�'�ö��µ� �¸�‹��� �Ù�ï�Ö�Ä�ƒ�¡���³���‰�ö�a�U�<�`�Á�\�Þ�k�ž�‡�E�O�6�O�¾�Þ�m� �;�l�¹���@���JKJK��«ZJ���ª���_Œ��´¡��<������¢k�������������������>��ã ��ã ��îîîîù�������)Ê��¦��_'ÿÿûíÿÿWÁÿÿ§.������¡���Ÿ$ÿÿÀÏ��aU��aU��aU��aU��aU��aU��aU��aU��aU��af��aU��aU��aU��aU��aU��qU��aU��aU��aU��aU��aU��aU��aU��aU��qf��qf��af��aU��aU��aU��aU��aU��aU��aU��aU��aU��aU��aU��aU��aU��qf��qf��qf��af��aU��aU��aU��aU��aU��aU��aU��aU��aU��aU��aU��aU��aU��af��qf��af��aU��aU��aU��aU��aU��aU��aU��aU��aU��aU��aU��aU��aU��af��af��af��aU��aU��aU��aU��aU��aU��aU��aU��aU��aU��aU��aU��aU��aU��aU��aU��aU��aU��aU��aU��aU��aU��aU��af��aU��aU��aU��af��aU��aU��aU��aU��qf��qf��af��aU��af��aU��af��qf��qf��aU��aU��aU��aU��aU��aU��aU��af��af��af��aU��R™ �aU��qf��qf��qf��af��aU��aU��aU��aU��aU��aU��aU��aU��af��aU��qf��aU��qf��qf��qf��aU��aU��aU��aU��aU��aU��aU��qf��qf��af��aU��qf��af��aU��qf��qf��aU��aU��aU��aU��aU��aU��aU��aU��aU��aU��aU��af��qf��qU��aU��aU��aU��aU��af��aU��af��aU��aU��aU��aU��aU��aU��af��qU��qU��aU��aU��aU��aU��aU��aU��qf��af��aU��aU��aU��aU��aU��aU��aU��qf��qU��aU��aU��aU��af��aU��af��qf��af��aU��aU��aU��aU��af��aU��qU��aU��aU��aU��aU��af��af��af��af��af��aU��aU��aU��aU��aU��qU��qU��qU��qU��aU��aU��af��'™ �af��af��af��aU��aU��aU��aU��������������������������������������������������"��öÿ���Ï��q�������²¼��������������������������������������������������'���æÿ��ÊË��'���æÿ��ÊË��'���æÿ��ÊË��'���æÿ��ÊË��'���æÿ��"É���������������������������������������������������F�����������>������������������Ü����Y�����������������������>���Y��ù�������)Ê��ù�������)Ê��¯�������ÌÉ��J�������ª���������������������������������������������������"��öÿ���Ï��q�������²¼��������������������������������������������������¯¯¯¯��������&��ÿ�¶P3�¯¯¯¯ ��4nÁ�N0�v�Ë`´���¤�€��ت�G0†�Š�œ¹�G0'�"�#²Â�:0'�ž�^�À�00w�¨�]�¿�:0ƒ�²�tÒ¼�00"�ž�<a¼�:0'�"��î¿�:0}�Š�\¤Á���'�€��.´�50‡�"�E���:0Š�����������������������������������������������������������������������������������������������������������������������������������������������������������������������������������������������������������������������������������������������������������������������������������������������������������������������������������������������������������������������������������¯¯¯¯��������������������������������������������������������������������������������������������������������������������������������������������������������������������������������������������������������������������������������������������������������������������������������������������������������������������������������������������������������������������������������������������������������������������������������������������������������������������������������������������������������������������������������������������������������������������������������������������������������������������������������������������������������������������������������������������������������������������������������������������������������������������������������������������������������������������������������������������������������������������������������������������������������������������������������������������������������������������������������������������������������������������������������������������������������������������������������������������������������������������������������������������������������������������������������������������������������������������������������������������������������������������������������������������������������������������������������������������������������������������������������������������������������������������������������������������������������������������������������������������������������������������������������������������������������������������������������������������������������������������������������������������������������������������������������������������������������������������������������������������������������������������������������������������������������������������������������������������������������������������������������������������������������������������������������������������������������������������������������������������������������������������������������������������������������������������������������������������������������������������������������������������������������������������������������������������������������������������������������������������������������������������������������������������������������������������������������������������������������������������������������������������������������������������������������������������������������������������������������������������������������������������������������������������������������������������������������������������������������������������������������������������������������������������������������������������������������������������������������������������������������������������������������������������@���üüüü#�� š�����������D�����������l���à���À���à���À���  ��@��� �������À���@�������@���@���@����!��€$��@'��€)��À+��@/��@2��À4��€7��@9��@:��€;���<��@=���@����������l���à���À���à���À���  ��@��� �������À���@�������@���@���@����!��€$��@'��€)��À+��@/��@2��À4��€7��@9��@:��€;���<��@=���@����������l���à���À���à���À���  ��@��� �������À���@�������@���@���@����!��€$��@'��€)��À+��@/��@2��À4��€7��@9��@:��€;���<��@=���@����������������������������������€���'ÿÿÿíÿÿÿÀÿÿÿ/�����������$ÿÿÿÐ�����������øÿÿÿþ���†���þÿÿÿ������������€�����������øÿÿÿ����øÿÿÿ����������������€���������������������������������������øÿÿÿþ���†���þÿÿÿ������������€�����������øÿÿÿ����øÿÿÿ����������������€�������������������������������€�������(�����������8 ��������������������������������������������������������������������������������������/��� �����������h ��ü���}����@������ô���9������Å�������P���–���Ü���"���h���\���`���d���h���l���p���t���x���|���€���:���P���'���æ�������Ÿ�����������������������������������������������������������������������������������������������������������������������������������������������������������������������������������������������������������������������������������������������������������������������,�������������������������������������������������������������������������������· ÷�v�������ï?ï?'����V���V��@�����@�����^���ÿ

����������Á�²�²�¬�-���€€�€����������������������������������€ ��������������������������������������������������������������������������������������������������������������������������������������������������������������������������5,274 2,014/03/12 09:35:57��������������������������pX����������������������������������������������������������������������������������������������������������������������������������������������������������������������������������������������������������������������������������������������������������������������������������������������������������������������������������������������������������������������������������������������������������������������������������������������������������������������������������������������������������������������������������������������������������������������������������������������������������������������������������������������������������������������������������������������������������������������������������������������������������������������������������������������������������������������������������������������������������������������������������������������������������������������������������������������������������������������������������������������������������������������������������������������������������������������������������������������������������������������������������������������������������������������������������������������������������������������������������������������������������������������������������������������������������������������������������������������������������������������������������������������������������������������������������������������������������������������������������������������������������������������������������������������������������������������������������������������������������������������������������������������������¸×G�������������������������������������������������������������������������������������������������������������������������������������������������������������������������������������������������������������������������������������������������������������������������������������������������������������������������������������������������������������������������������������������������������������!���@���E���������������������������������������������������������������������������������������������������������������������������������������������������������������������������������������������������������������������������������������������������������������������������������������������������������������������������������������������������������������������������������������������������������������������������������������������������������������������������������������������������������������������������������������������������������������������������������������������������������������������������������������������������������������������������������������������������������������������������������������������������������������������������������������������������������������������������������������������������������������������������������������������������������������������������������������������������������������������������������������������������������������������������������������������������������������������������������������������������������������������������������������������������������������������������������������������������������������������������������������À���¬