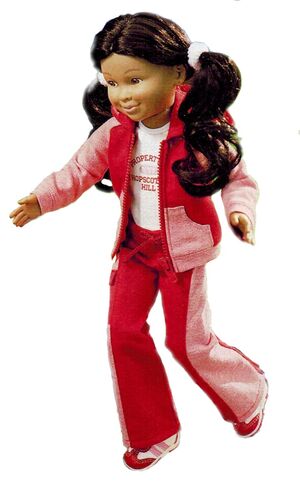 The Gym Class Outfit is an outfit associated with the Hopscotch Hill School line. It was released in 2003 and retired in 2006. Retail price was $22.
Tee
White tee that reads "Property of Hopscotch Hill."
Sweatpants
Red sweatpants with pockets.
Socks
Sneakers
Red slip on sneakers.
Hairbands
Two white hair ties.
Sweatshirt
Red zip-up hoodie.
Water Bottle
Plastic red water bottle.
Ad blocker interference detected!
Wikia is a free-to-use site that makes money from advertising. We have a modified experience for viewers using ad blockers

Wikia is not accessible if you've made further modifications. Remove the custom ad blocker rule(s) and the page will load as expected.