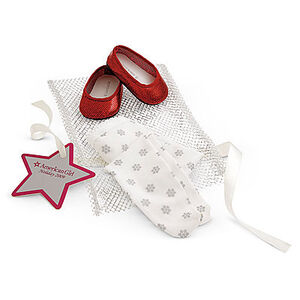 The Holiday Shoe Set are Just Like You shoes released in 2009 and retired in 2010. Originally sold as a Purchase with Purchase, the shoes were later sold on the website for $14.
Shoes
Red ballet-style flats with metallic dots.
Tights
Silver star-printed white tights.
Bag
Mesh bag to hold the shoes and tights.