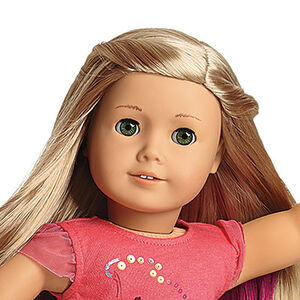 The Isabelle Palmer doll was released in 2014 and was available for only one year before retirement. She is considered the Girl of the Year for 2014.
Isabelle Doll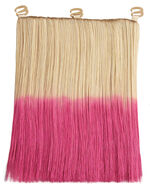 Skin: Light
Hair: Blonde

Pink hair extensions are included to attach to Isabelle's hair; these come with instructions and only work with the Isabelle doll. 

Eyes: Hazel
Meet Outfit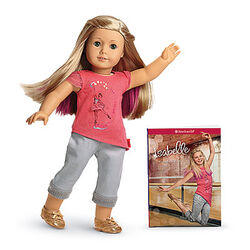 Shirt
Pants
Underwear
Coral pink panties with light pink hemming.
Shoes
Isabelle's Shirt and Isabelle's Pants for girls were available.
Trivia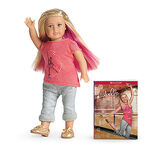 A mini doll of Isabelle was released in January 2014 and sold only in bookstores and third party merchant sites. The mini doll was never made available for sale directly through American Girl except for briefly as part of a two-book set.
Isabelle cost $120 instead of the typical $110 (that was current at the time of her launch); the extra cost was assumed to be because of her hair extensions.
Unlike the Historical, Best Friend, and previous Girls of the Year dolls, Isabelle was the first character doll to have ear piercing as an optional add on at the time of purchase.
See Also
Ad blocker interference detected!
Wikia is a free-to-use site that makes money from advertising. We have a modified experience for viewers using ad blockers

Wikia is not accessible if you've made further modifications. Remove the custom ad blocker rule(s) and the page will load as expected.