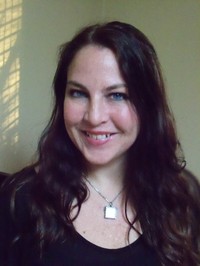 J. J. Howard is an author for American Girl.
Biography
Howard has a BA degree in English from Dickinson College and an MH in Humanities from Tiffin University. She currently lives in Florida.[1] She is the English department chair at Lake Mary Preparatory School in Orlando, Florida, and teaches Advanced Placement English, media studies, and humanities. [2]
American Girl Books
Other Books
That Time I Joined the Circus
Tracers
Sit, Stay, Love: A Wish Novel
See also
References
Ad blocker interference detected!
Wikia is a free-to-use site that makes money from advertising. We have a modified experience for viewers using ad blockers

Wikia is not accessible if you've made further modifications. Remove the custom ad blocker rule(s) and the page will load as expected.