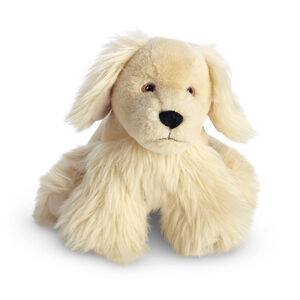 Jip the Dog (Also known as Samantha's Dog, Jip) was introduced to Samantha's Collection in 2004, retired in 2008, and re-released in 2014 with Beforever. Retail cost was $18, and then increased to $22.
Dog (2004 Version)
Plush mixed breed dog. Tan "fur" with white spots. Brown eyes. Embroidered nose and mouth.
Trading Cards
Informative trading cards.
Beforever Version
Ad blocker interference detected!
Wikia is a free-to-use site that makes money from advertising. We have a modified experience for viewers using ad blockers

Wikia is not accessible if you've made further modifications. Remove the custom ad blocker rule(s) and the page will load as expected.