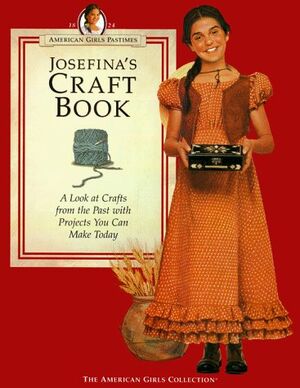 Josefina's Craft Book was a craft book focused on Josefina Montoya.
Contents
Around the Rancho
Appliquéd Treasure Box
Painted Frame
Lantern
Straw Broom
Spanish and Mexican Traditions
Fringed Shawl
Glass-Bead Necklace
Decorated Hair Comb
Stamped Leather Bookmark
Indian Traditions
A Stitch in Time
Colcha Place Mat
Fringed Shawl
Hen Pincushion
Frontier Fun
Cornhusk Doll
Pon Top and Game
Josefina's Craft Book and Kit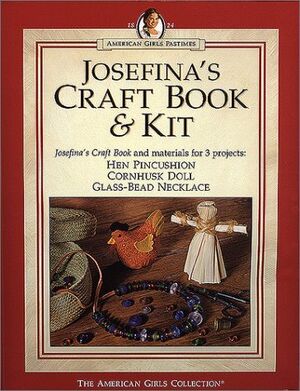 Josefina's Craft Book and Kit included the book and supplies to create three items: Hen Pincushion, Cornhusk Doll, and Glass-Bead Necklace.
Ad blocker interference detected!
Wikia is a free-to-use site that makes money from advertising. We have a modified experience for viewers using ad blockers

Wikia is not accessible if you've made further modifications. Remove the custom ad blocker rule(s) and the page will load as expected.