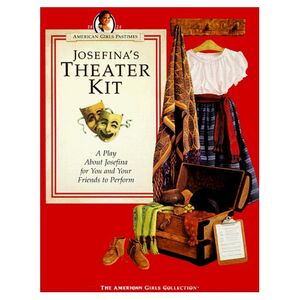 Josefina's Theater Kit
is a
Theater Kit
focusing on
Josefina Montoya
.
Play
Josefina's Gift: An adaptation of Happy Birthday, Josefina!
Five Acts.
Characters
Tía Dolores and Mariana can be played by the same actor, as well as Clara and Tía Magdalena. If extra actors are available, one can play the rattlesnake.
Scenes
Ad blocker interference detected!
Wikia is a free-to-use site that makes money from advertising. We have a modified experience for viewers using ad blockers

Wikia is not accessible if you've made further modifications. Remove the custom ad blocker rule(s) and the page will load as expected.