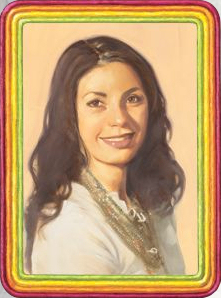 Joyce Albright is the mother of Julie Albright.
Basic Facts
Full Name: Joyce Albright
First Appearance: Meet Julie
Family
Personality and Facts
Joyce owns a shop called Gladrags; however, Tracy had the idea for the name.
She divorced from her husband Daniel Albright because of different ideas about what women should do.
She is hardworking and motivated. She lived on a farm growing up and loved horses. She's very artistic and creative, just like Julie.
In The Books
Trivia
In Julie Finds a Way, she tells Julie that when she was her age, her parents and she had to move to France. She had a hard time making friends until a girl complimented her dress. She also went to see the Eiffel Tower.
Ad blocker interference detected!
Wikia is a free-to-use site that makes money from advertising. We have a modified experience for viewers using ad blockers

Wikia is not accessible if you've made further modifications. Remove the custom ad blocker rule(s) and the page will load as expected.