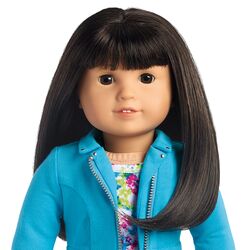 Just Like You #54 is a My American Girl doll. She was released in 2011.
In 2015 the face mold was edited to have slight modifications to the area around the eye sockets, like the Ivy Ling doll.
Features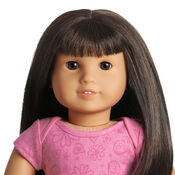 Trivia
The doll is similar in looks to Ivy Ling.
Ad blocker interference detected!
Wikia is a free-to-use site that makes money from advertising. We have a modified experience for viewers using ad blockers

Wikia is not accessible if you've made further modifications. Remove the custom ad blocker rule(s) and the page will load as expected.