For the Contemporary Character and doll, see Logan Everett.
Logan was one of the four main characters of the Hopscotch Hill School line.
Personality
Books
Doll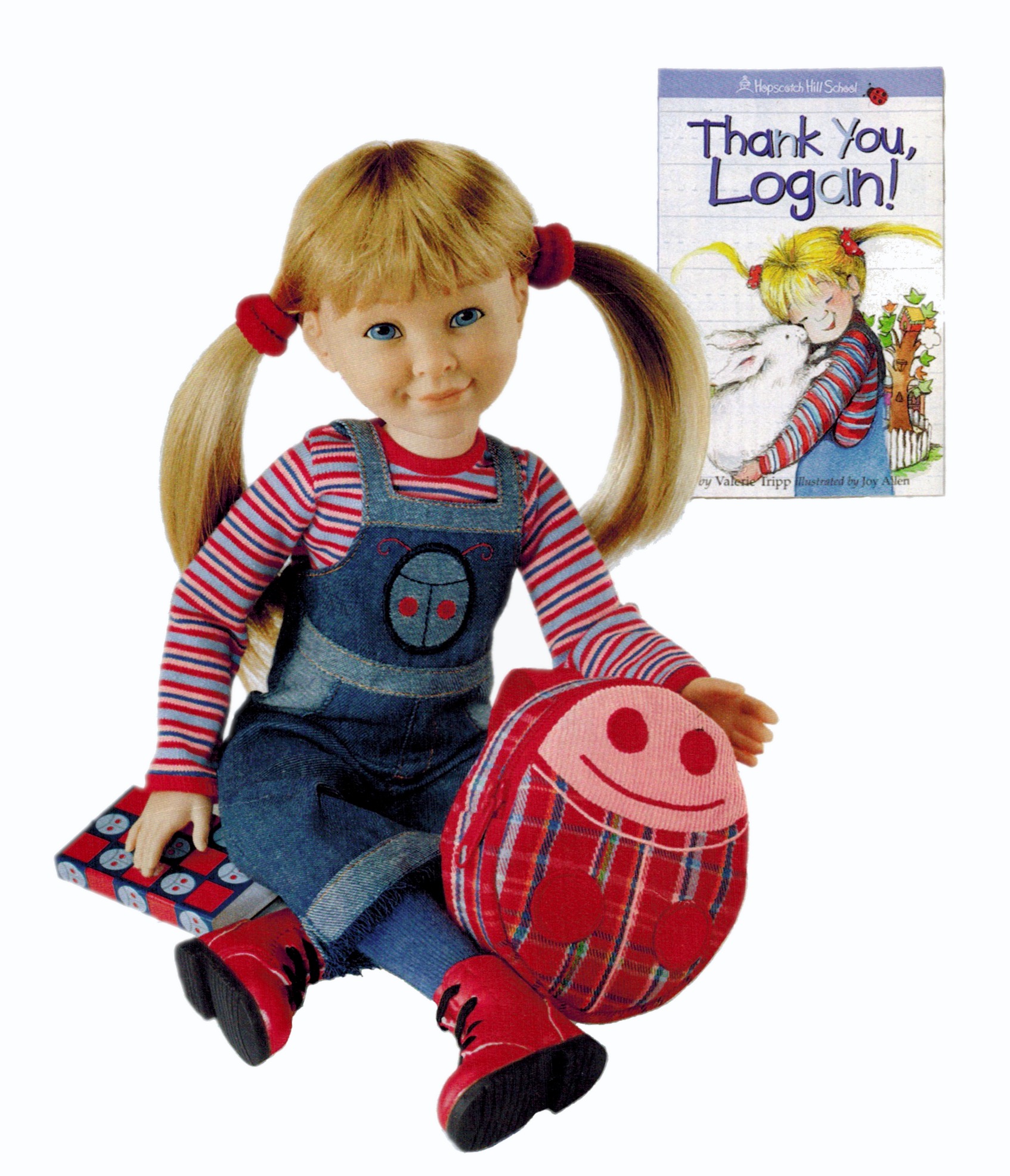 The Logan doll was released in 2003 and was retired in 2006 with the discontinuation of the Hopscotch Hill School line.
Skin: Light
Hair: Blond, straight with bangs
The hair came styled in two ponytails.
Overalls
Blue denim overalls.
Tee
Long sleeved striped t-shirt.
Underwear
White underwear.
Socks.
Blue knee-high socks.
Boots
Red lace-up boots.
Journal
Ladybug print journal.
Backpack
Red ladybug backpack.
Hair Elastics
Two red hair elastics.
Ad blocker interference detected!
Wikia is a free-to-use site that makes money from advertising. We have a modified experience for viewers using ad blockers

Wikia is not accessible if you've made further modifications. Remove the custom ad blocker rule(s) and the page will load as expected.