MegaConstrux (Originally MegaBloks[1] until 2017) are a Mattel brand of construction block toys aimed at users age four and above.
In relation to American Girl, starting in 2016 MegaBlox began the American Girl connection by releasing sets focused on the Truly Me and Girls of the Year lines. In 2017 (soon after the rename of the line), they released more sets, as well as sets based on WellieWishers.
American Girl Megablox/MegaConstrux Items
2016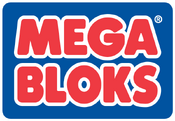 2017
Website
References
Ad blocker interference detected!
Wikia is a free-to-use site that makes money from advertising. We have a modified experience for viewers using ad blockers

Wikia is not accessible if you've made further modifications. Remove the custom ad blocker rule(s) and the page will load as expected.