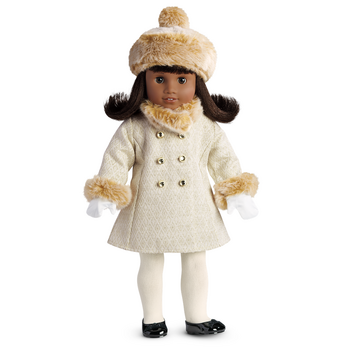 Melody's Fancy Coat was introduced to Melody's Collection in 2016. The retail cost is $34.
Coat
White coat. Gold diamond pattern embroidered all over the coat. Gold-brown faux fur trim at collar and cuffs. Faux-wrap design in front. 6 gold decorative buttons in 3 rows of 2 on the front chest area.
Hat
Gold-brown faux fur hat with a faux-fur covered button on top.
Gloves
White gloves.
Ad blocker interference detected!
Wikia is a free-to-use site that makes money from advertising. We have a modified experience for viewers using ad blockers

Wikia is not accessible if you've made further modifications. Remove the custom ad blocker rule(s) and the page will load as expected.