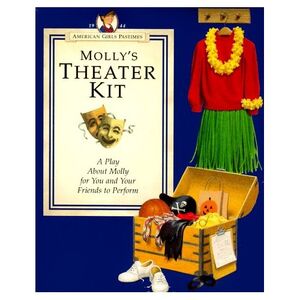 Molly's Theater Kit is a Theater Kit focusing on Molly McIntire.
Play
War on the Home Front : An adaptation of Meet Molly.
Three Acts.
Characters
Susan and Mom can be played by the same actor, as well as Linda and Dolores.
Scenes
The entire play takes place in the yard at Molly's home.