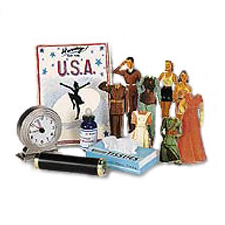 Molly's Winter Activities were introduced to Molly's Collection in 1991(?); they were revamped in 1997 and retired in 1999. The items are associated to the book Changes for Molly. The original set had a loose theme of winter activities; the second set was partially themed around Molly's illness. Retail cost was $22.
Miss Victory Costume
When the set was revamped in 1997, the outfit was removed.
Paper Dolls
A set of paper dolls including two women and one man in Army uniform; has one more outfit for the man, a nurse outfit and casual dress for one woman, and a long dress and women's Army uniform for the other.
Kaleidoscope
Toy kaleidoscope.
Poster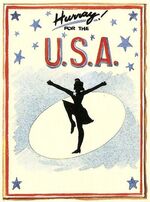 Poster advertising the Victory Performance (1997).
Tissues
Pretend tissues (1997).
Ear Drops
Pretend ear drops (1997).
Alarm Clock
Working alarm clock (1997).
Ad blocker interference detected!
Wikia is a free-to-use site that makes money from advertising. We have a modified experience for viewers using ad blockers

Wikia is not accessible if you've made further modifications. Remove the custom ad blocker rule(s) and the page will load as expected.