Rebecca's Play Scenes and Paper Dolls is a set of paper dolls focusing on Rebecca Rubin. It was released in 2010.
Dolls
Rebecca is dressed in a ribbon trimmed camisole and attached slip.
Ana Rubin is dressed in a camisole and attached slip.
Storage
Outfits and Accessories Represented
Rebecca
Short-Sleeved Dress
Plaid Dress and Jacket
Bathing Suit and Hat
Ana
Ana's Lace-Collar Dress
Ana's Drop-Waist Dress
Accessories
Lamp
Pitcher
Goblet
Two Egg-Cream drinks
Fancy Tablecloth
Painting
Serving Dish with lid
Doily
Three plates with food: Rugalach, potatoes, and potato pancakes
Movie Poster for 1917 version of Rebecca of Sunnybrook Farm
Stars Weekly Magazine
Vase with flowers
Oil Lamp
Two photographs: Woman and couple
Embroidered cloth
Two Place settings: Cup, Plate, Saucer, Fork, and Napkin
Silver Menorah [1]
Water Seltzer bottle
Broom
Rug Sweeper
Teapot
Pot
Iron
Dominos
Rug
Bowl and Rolling Pin
Toothbrush and tooth cleaner
Playing Cards
Black box with menorah logo
Crochet Bag with Crochet work and hook
Fifth Avenue Hatbox
Chair
Fancy padded Chair
Russian Nesting Dolls
Icebox
Furniture
Background Scenes
Rebecca's Pop-Up Play Scenes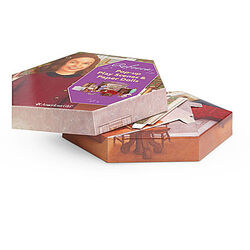 Briefly in 2012, this was also offered in Pop-Up Play Scenes. This included the dolls, background, and clothes and items from the standard play scenes as well as the following three-dimensional furniture and accessories:
Table
Chairs
Lamp
Low Tables
Bookshelf
Nightstand
Dish Cabinet
Wardrobe
Storage Trunk
Room Screen
Piano
Stool
References
↑ Not the one from Rebecca's Hanukkah Set.
Ad blocker interference detected!
Wikia is a free-to-use site that makes money from advertising. We have a modified experience for viewers using ad blockers

Wikia is not accessible if you've made further modifications. Remove the custom ad blocker rule(s) and the page will load as expected.