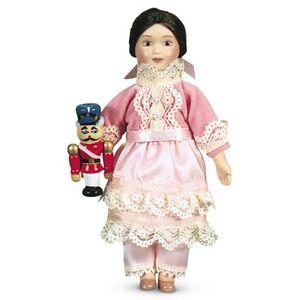 Samantha's Doll was introduced to Samantha's Collection in 1986, modified in 1993, and retired in 2008 with Samantha's archival. It is associated with the book Samantha's Surprise. Retail cost was $16.
Doll
Porcelain doll. Black hair tied back in a pink bow. Pink dress decorated with white lace. Pink pantalettes and slippers. Attached nutcracker doll in the right hand.
Trivia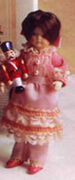 The original doll had brown hair and was retired in 1993.
Ad blocker interference detected!
Wikia is a free-to-use site that makes money from advertising. We have a modified experience for viewers using ad blockers

Wikia is not accessible if you've made further modifications. Remove the custom ad blocker rule(s) and the page will load as expected.