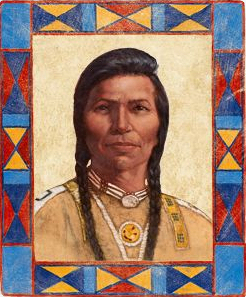 Toe-ta is the father of Kaya'aton'my.
Facts
Name: Toe-ta
First Appearance: Meet Kaya
Family
Personality
Kaya's father is an expert horseman and a wise village leader. He taught Kaya how to properly tame her horse so that she could race it. He rides a stallion named Runner.
He found Kaya when in the bitterroot mountains when she'd escaped from her captives and took her and Two Hawks home.
In the Books