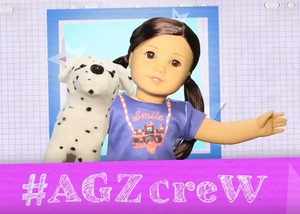 Z.Crew
is a series of stop-motion Youtube video blogs created by American Girl. The intent is to show viewers tips on creating their own stop-motion videos.
Overview
The videos themselves are done with stop-motion, using AG Truly Me dolls and accessories.
Users are encouraged to connect their videos to AG using the hashtag #AGZCrew.
Characters
Links