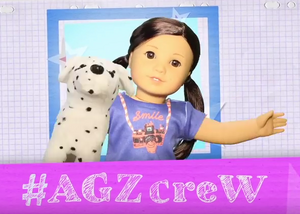 Z.Crew
is a series of stop-motion Youtube video blogs created by American Girl. The intent is to show viewers tips on creating their own stop-motion videos.
In 2017, American Girl revealed the doll and character of Suzanne "Z" Yang, who stars in the videos.
Overview
The videos themselves are done with stop-motion, using AG Truly Me dolls and accessories.
Users are encouraged to connect their videos to AG using the hashtag #AGZCrew.
Characters
Links
See Also
References
Ad blocker interference detected!
Wikia is a free-to-use site that makes money from advertising. We have a modified experience for viewers using ad blockers

Wikia is not accessible if you've made further modifications. Remove the custom ad blocker rule(s) and the page will load as expected.