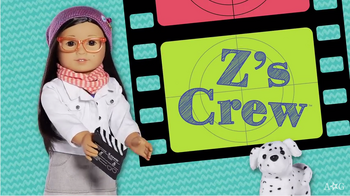 Z.Crew (also stylized as Z's Crew) is a series of stop-motion Youtube video blogs created by American Girl starring Suzanne "Z" Yang. The initial intent was to show viewers tips on creating their own stop-motion videos. In 2017, American Girl revealed the doll and character of Z, who stars in the videos, and the focus turned more to spotlighting various American Girl characters through Z's vlogs.
Overview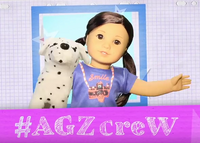 The videos are created using stop-motion techniques. Originally, videos used a variety of AG Truly Me dolls and accessories. With the release of Z and her collection, accessories and focus more on items in Z's Collection.
Users are encouraged to connect their videos to AG using the hashtag #AGZCrew.
Characters
Links
See Also
References
Ad blocker interference detected!
Wikia is a free-to-use site that makes money from advertising. We have a modified experience for viewers using ad blockers

Wikia is not accessible if you've made further modifications. Remove the custom ad blocker rule(s) and the page will load as expected.